There is a famous saying, "Love the way you are and live the way you are". Ageing is a natural part of life, But it's not that easy with ageing. It's natural to worry about your youthful look. But here a question comes to our mind how to look younger. Is there anything that will help us? Yes, there's help along the way. There are many things that you can do to get your younger look back. You need to take attentive care of your skin, body and health. This article will tell you that how can you look younger naturally, we come up with some amazing tips on how to look younger, So what are you waiting for? Let's get started and don't forget to try these tips that will actually help.
Page Contents:-
Tips on how to look younger 
        1. Moisturize every time after cleansing
        2. Use sun protection daily
        3. Exfoliate your skin
        4. Wear makeup that makes you look younger
        5. Cover-up your greys
        6. Update your hairstyle
        7. Dress for your age and body shape
        8. Accessorize correctly
        9. Stay hydrated
        10. Eat healthy food
        11. Have a young attitude
Tips on how to look younger in 2020
1. Moisturize every time after cleansing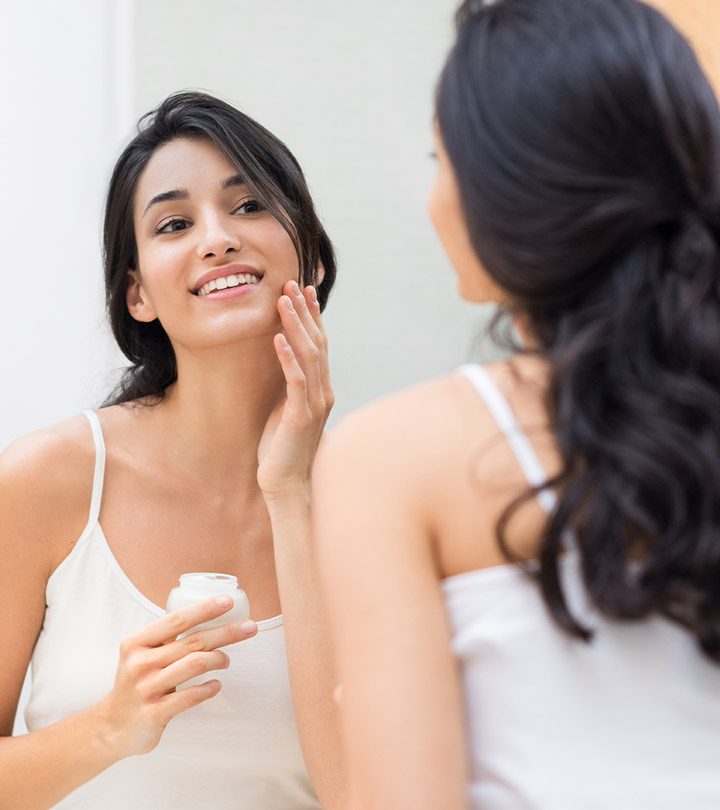 As your age increases, your hormone level drops and skins get drier. So to prevent skin dryness, moisturizing skin is the best way. Moisturizing after cleansing is one of the important tips on how to look younger. It is important to boost your skin with a good moisturizer cream especially when you go out. Use an anti-ageing moisturizer cream with a high level of active ingredients at night. It will help you to look younger. If you are in doubt which moisturizer you should buy, Check bestseller moisturizer reviews and ratings then make a purchase. But it is a time taking process. Don't take stress, We have done research then select the best selling moisturizer that can be used by any skin type. I recommend you buy it now before it goes out of stock.
NIVEA Soft, Light Moisturising Cream & WOW Anti Aging No Parabens & Mineral Oil Night Cream,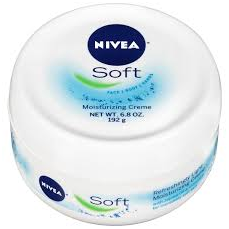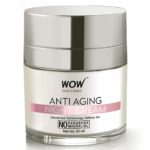 2. Use sun protection daily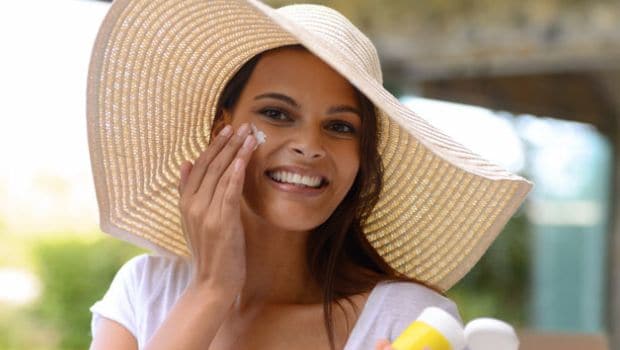 There are many moisturizers that already contain SPF protection in them, and this is because it is important to protect your skin from harmful UV rays of sun every day in order to avoid sun damage. The sun causes premature aging, so dermatologists also recommend that you should wear at least SPF 15 daily to avoid wrinkles, brown spots, and a dull complexion. It will also protect you from skin cancer. You can put sunscreen not just on your face, but on your chest and the tops of your hands if you're just going to be out in the sun for a little while. This will prevent those spots on your chest and hands.
But how can we select the right sunscreen for our skin? Well, we'll help you in this. We have got the best selling moisturizer for sun protection. Go and check its reviews, it's just amazing. I have tried personally, don't you?
Mama earth Hydra Gel Indian Sunscreen SPF 50, With Aloe Vera & Raspberry, for Sun Protection
3. Exfoliate your skin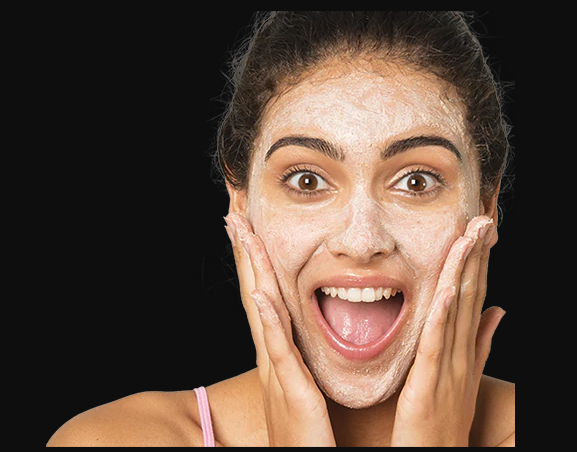 Exfoliating your skin removes dead cells and makes skin more softer and brighter. Look for a mild chemical exfoliator like glycolic acid or lactic acid. Apply it to a washcloth for more exfoliation. Then, gently scrub your face once or twice a week to remove your dead skin cells. You can make small, circular motions using your finger to apply a scrub or any exfoliating tool of your choice but be gentle on your skin. I recommend this Everyuth Naturals Exfoliating Walnut Scrub. Buy it now.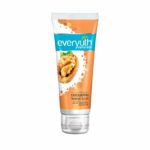 4. Wear makeup that makes you look younger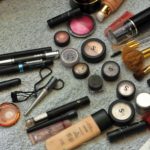 There are dozens of make-up tricks that can help women make their features continue to stand out and help them to hide the signs of ageing. The trick is to hide those blemishes and wrinkles that come with the age while emphasizing your best features, such as your eyes. Here are some makeup tricks and tips on how to look younger that you should try:
Make sure you use a creamy concealer. Any concealer that is waxy or that can get cakey can actually make you look older.
Gently put a small amount of blush at the height of your cheekbones, but don't use blush in the hollows of your cheeks. With the age, your face will lose fat, and your cheeks will naturally get a little hollower.
Start using brown eyeliner instead of black. Black will look too stark in contrast to the rest of your face whereas brown will create more gentle frames around your eyes.
Show off your lashes. With the age, your lashes will naturally get thinner and will straighten out, so counteract that by curling your lashes or even wearing thickening mascara when you can.
A nice pale shade of lipstick can be a great addition to your face, but don't line your lips too much lipstick; your lips will thin out as you get older, and there's no need to overcompensate them with heavy lipsticks.
You can also read Makeup Tricks That Will Instantly Make You Look Younger
5. Cover-up your greys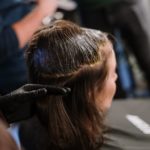 Many people want to get rid of their grey hair, and there are many hair dyes on the market that can tackle it. It's best to choose a color that is similar to what your natural hair color was so that it appears more natural. You could choose to get your hair dyed at a salon, or you could choose the cheaper option and buy an at-home hair dying color. Here are few tips for you-
You can apply hair dye starting to the roots, leave it there for longer, and then work the rest through the hair for the last few minutes.
Women should consider getting highlights along with dying their hair, to add a softer edge to their new look that can help to look younger..
Try using natural or organic hair dyes free from harmful chemicals. You will have better hair and it will be better.
Confused which dye should I use? Na na! We are here to help you out. Try this L'Oreal Paris Casting Creme Gloss Hair Color.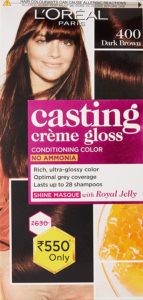 6. Update your hairstyle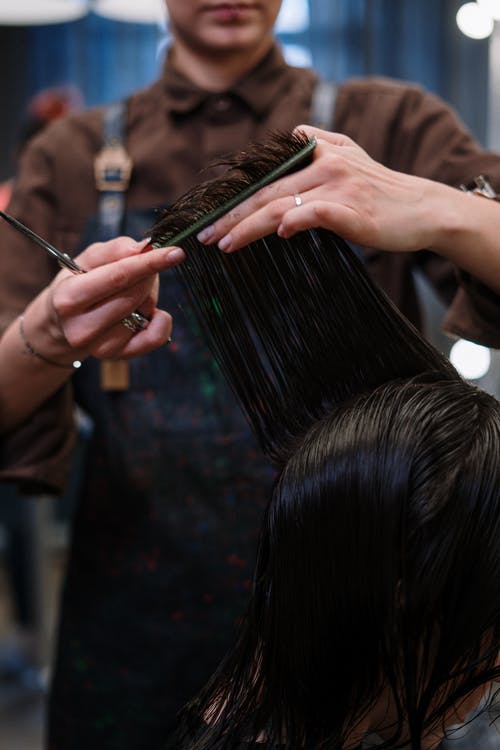 Haircut has the power that can change your look to the most of your youthful face and features. You can check out some stylish magazines to see what hairstyles are popular these days. You don't have to go for something ultra-trendy if that's not your thing, but getting a haircut that suits you better than your old one can make you look a decade younger. Here are some things to consider when you go for a new haircut:
Consider getting bangs if you have a larger forehead and if they fit your face shape. They will make you look more youthful.
Layers can also help you to look younger than your age. They'll make your hair look more textured, airy, and voluminous, and will get rid of that flat, stringy look your hair might be suffering from.
Cutting a few inches off your hair will make you look younger than before. Just make sure you don't cut it too short.
7. Dress for your age and body shape
Wearing clothes that flatter your figure can make you instantly look slimmer and more trendy, If you don't believe then try this out. One of the simplest ways to look younger than your age is focus on clothing that is right for you. Here are few tips for you-
Women don't need to show additional cleavage to look younger; instead, wear flattering shirts that emphasize your best features without calling too much attention to your chest.
If you've been wearing the same things for the past decade, it's time to update your wardrobe. If you don't know what to buy, try asking a friend or family member with a good style to go to some shops with you,or we have suggested a dress that can best fit you.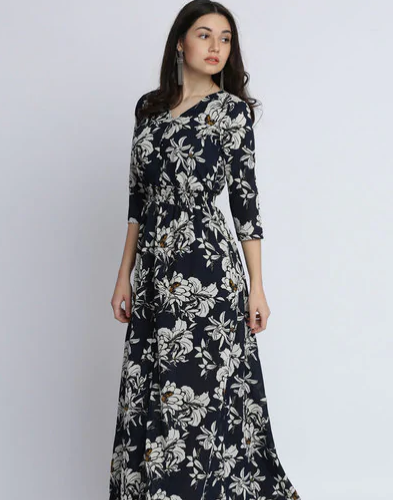 8. Accessorize correctly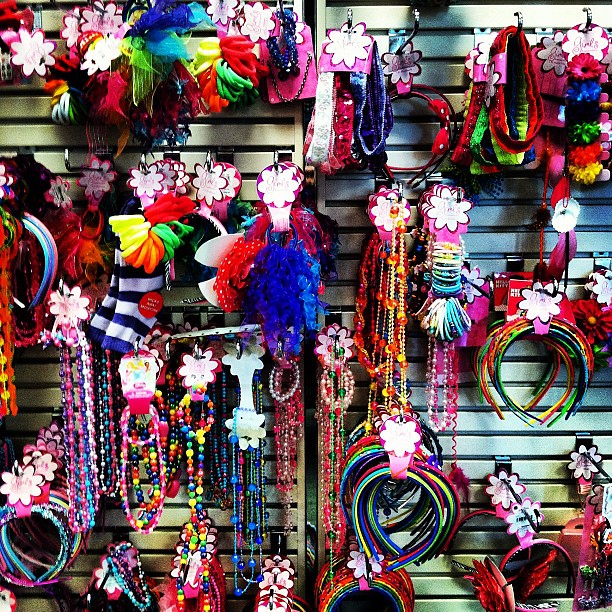 Women should always choose those matching necklace and earring sets that make them look dignified. You'll look a lot younger if you have cute, stylish earrings instead of wearing those matching pearl earrings and necklace sets you have been wearing since years. Women who wear colourful and eye-catchy stylish rings are also said to look younger because the rings add some spice to their outfit. Tips on how to look younger additionally include, you will have to get manicures and pedicures regularly because this extra hand maintenance will make you look even younger.
9. Stay Hydrated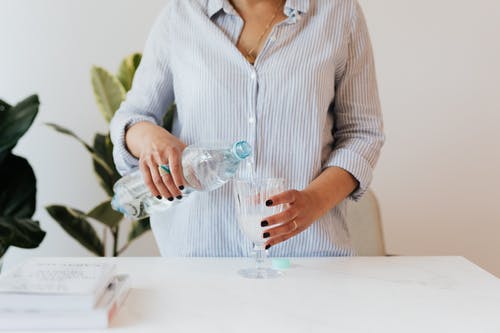 Drink at least 10-12 glasses of water daily and it will help to keep your skin moist and will continue to look as fresh and young it can be. Hydrating will keep you healthy and will make you feel better and look healthy on the outside. Make drinking water a regular part of your daily routine to avoid dehydrated skin or other health issues. Make sure to have a glass of water every hour or two, even if you're not feeling particularly thirsty. Don't forget to make a point of drinking enough water to stay healthy and look young. You can install a reminder app that will remind you every one-two hour to drink water. So stay hydrated and healthy to look younger.
10. Eat healthy food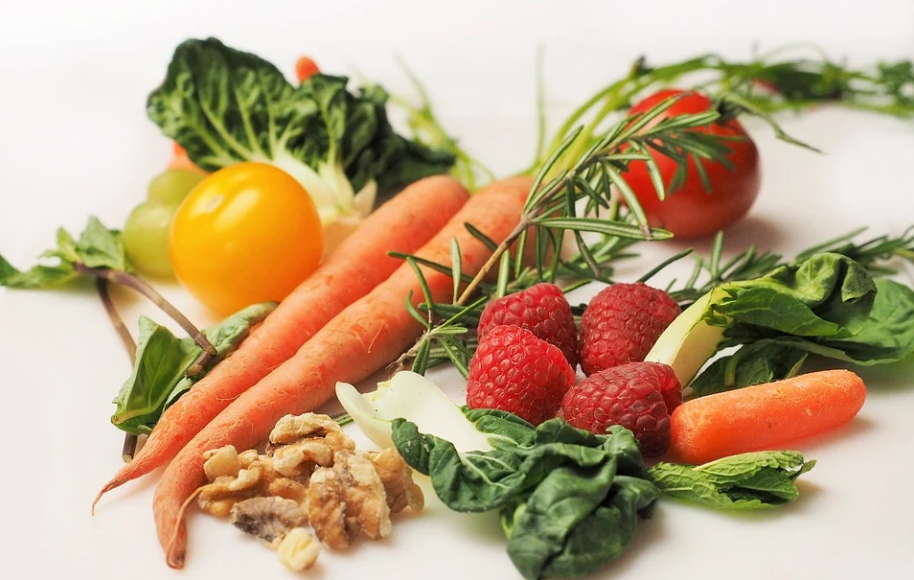 There is no magical food that will take ageing off your face, but there are some foods you can eat regularly that can make you look and feel more youthful. Here are some foods that you should add into your diet.
Broccoli. This vegetable has vitamin C and properties that help keep your liver strong and this also works as an anti-ageing vegetable.
Low-fat yogurt. It can help your skin and give you the calcium you need for healthy teeth and bones.
Berries. The antioxidants in any kind of berry can help keep your skin fresh and make your skin feel fresh.
Sweet potatoes. These are great for your complexion and hair, But it's a seasonal vegetable.
Carrots. These are another fantastic food for your skin and helps in blood circulation and formulation.
Oranges. The vitamin C in this delicious fruit is guaranteed to make you feel younger. Also orange peel is used to make scrub.
11. Have a young attitude
Having a young and carefree attitude is also a secret of looking younger. This doesn't mean that you should be immature, dance on tables, or make fun of people like you're in the school. It does mean that you should be positive, friendly, and avoid jealousy, resentment, or any other feelings that make you feel like you're turning towards age. Few tips on how to look younger with young attitude for you-
Stop worrying as much as you can and go out there and enjoy the world. Don't be too busy having fun and worrying about how you look.
Be proud of your age. Stay positive and carefree even if you wish you could look a little younger, and other people will see your looks in a more positive light.
Before concluding, I would like to suggest you to go through this extremely useful article- Figure out your skin type in just simple steps
You have already heard some tips on how to look younger earlier also. Say, how did you find these tips? Useful or not? Well, Ageing is a natural process and we can't control it but we can slow it down by taking care of our skin, body and mind. Do regular Yoga and exercise that helps in blood circulation and slowing down the ageing process. Must eat healthy food and drink a lot of water to stay hydrated and don't think about how to look younger. These tips on how to look younger will definitely help you. Just be happy, carefree and healthy.