Don't we all dream of having the perfect skin? Yes, we do right. However, since we say every person is different, so is every person's skin type. Some have oily skin, but some have dehydrated skin.
The essential aspect is to understand your skin type and then react accordingly. 
For those with combination skin oily faces, this can sound all too familiar: By midday, everybody seems to be able to see their reflection in your brow. The sparkle is genuine! Then there's the possibility that oily skin is more likely to break out due to an excess of sebum, which can trigger clogged pores, blackheads, and breakouts. 
Also Read- 

Top 6 Oily Skin Home Remedies

That's why the best skin care products for oily skin keep the complexion clear and safe while reducing shine. Oily skin has its own set of advantages and disadvantages. Although they age slowly, they are often the most susceptible to acne and pimples.
Anyone who has oily skin knows how aggravating it is to look in the mirror and see a disco ball staring back at them.

Although some oil is needed for healthy skin, excessive sebum can cause breakouts and clogged pores. Finding mattifying items that keep your skin safe and stay on your skin can be difficult, so we made it a little easier for you. 
People are generally on the lookout for the best products which can be used for oily skin, but since the internet is flooded, we get overwhelmed with the number of options available. Hence, to help you out, we have compiled a list of the Best skincare products for oily skin types that will help you avoid breakouts.
Best Skincare Products for Oily Skin
Tea Tree Skin Clearing Face Wash from The Body Shop –
The Body Shop Tea Tree Skin Clearing Face Wash is filled with potent Tea Tree oil to cleanse blemished skin and is ideal for oily and acne-prone skin. It is the best face wash for oily skin. The cult-favorite formula lathers up in a freshening lather to eliminate excess oil and impurities, leaving your skin looking clean and refreshed. Avoid astringents when looking for the best skincare products for oily skin; they cause more oil to be produced.


Rice & Ceramide Moisturizing Cream from The Face Shop –
Rice extracts, rice bran oil, ceramide, and lecithin are used in The Face Shop Rice & Ceramide Moisturizing Cream, which is lighter than a moisturizer. This featherlight cream contains sebum control ingredients, fights shine, and tightens pores without leaving a greasy feeling. It's one of the best things for oily skin.


Midnight Recovery Eye Of KIEHL –
The skin around your eyes is the thinnest and most sensitive on your entire body, so it needs special attention. This is where Kiehl's Midnight Recovery Eye comes in. The area around your eyes is kept super matte and youthful with this medicinal concentrate of essential oils and botanicals. This skincare aristocrat often removes stubborn puffiness and reduces the presence of fine lines. You won't believe your eyes if you use this wonder product regularly for 30 days.
Purifying Mud Mask With 4 Alma K Dead Sea Minerals –
The tricky thing about masks is that not all formulas are as promising as they seem. We recommend the Alma K Dead Sea Minerals Purifying Mud Mask if you have oily skin. This vitamin-fortified solution includes mineral-rich Dead Sea mud and nutrient-rich seaweed to hydrate the skin without making it oily. On a side note, if you were a fly on the way back to work, you'd see us using this formula to mask in-between deadlines.
Neutrogena Oil-Free SPF 15 Moisturiser –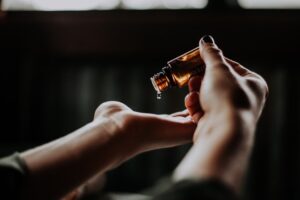 This best moisturizer for oily skin with UV SPF 15 provides long-lasting hydration as well as sun protection. Its sheer formula is light and non-greasy, and it absorbs easily into the skin. With its 12-hour extra gentle moisturization, the skin will be cleaner and softer. This fragrance-free moisturizer has been dermatologically checked and is non-comedogenic. It's ideal for everyday use because it doesn't clog pores and keeps the skin from breaking out—an extra gentle moisturizer for normal to oily skin forms.
Blotting Paper Dromen & CO Green Tea –
Unlike normal toilet paper or tissue, blotting papers are made of an extra-absorbent material that is built to soak up all of the excess sebum that you don't need. With the Dromen & Co Green Tea Blotting Paper, you can battle shine. These pads enriched with lush Green Tea extracts are ideal for acne-prone skin and absorb shine easily, leaving skin looking new and matte.
Purifying Neem Face Pack from Himalaya –
When it comes to oily skin and acne, a neem pack can be highly beneficial. Neem is an antibacterial agent that aids in the elimination of bacteria that cause acne and pimples. This Himalaya neem face pack costs 130 rupees for a 100 g pack and 50 rupees for a small 50 g pack. Due to the herbal formulations in this neem pack, mild tingling is to be expected.
Aroma Magic Aromatic Skin Toner –
Oily skin needs a gentle toner and does not remove too much moisture, or the skin may become even oilier. Aroma Magic's aromatic toner for oily skin is ideal for sensitive acne-prone oily skin. This is a gentle and mild cleanser that purifies and balances the pH of the skin. For 100 ml, it costs 80 rupees.
SPF 20 Lotus Herbals Healthy Sunscreen Gel –
SPF 20 Lotus Sunscreen Gel is suitable for daily use. Also, after 4-5 hours, the gel texture leaves the skin matte and sweat-free. This is great for oily skin, and it can also be used as a primer before adding BB creams or foundations. This includes aloe vera and marine plant extracts, giving the skin a calming sensation.
SPF 50 Lakme 9 to 5 Mattifying Super Sunscreen – 
This Lakme 9 to 5 mattifying sunscreen is worth trying if you need sunscreen for oily skin with a higher SPF than 50. It has SPF 50 PA++ protection against a wide spectrum of UV rays and is priced at 500 rupees for 30 ml. Since this is a mattifying sunscreen, oily skin can be quickly worn without being greasy or sweaty.
Also Read- Skincare Routine For Oily Skin- 5 Simple Steps To Follow
Final Thoughts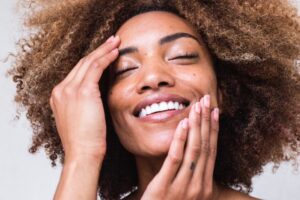 Oily skin isn't a problem. It just needs a little more focus and treatment. A moisturizer's task and other skincare products for oily skin, including face wash and toner, are to return dewy and elastic skin to the surface.
Oily skin requires special attention because the right form of moisturizer will help minimize the amount of oil produced by your skin by keeping it hydrated.

Oily skin requires a moisturizer that is oil-free, lightweight, and non-greasy. Look for terms like 'oil-free,' 'non-greasy,' and 'water or gel based' when selecting a moisturizer, as these moisturizers absorb quickly and have a matte finish.

There are various other oily skin remedies that you can follow to avoid the oily skin issues, you have been going through for since long.
Beauty Duniya is the one-stop-destination to give you suggestions about the best skin care products for oily skin products available. If you end up using these products, do let us know!