The better our hair is, the more our beauty comes out. Hair is what that makes us more confident. Thus, it is very important to take care of hair. The trouble of hair fall often increases during the rainy season. Normal hair fall can be bearable but when it start excess hair fall then you need to take action. But how to control hair fall is still a question running in our head, Later on, you will get an answer as well. So, Let's start with the cause and end with the hair care tips.
Page Content:-
Factors Causing Hair Loss-
Understand what factors are responsible for your hair loss will help you to cure the problem and you can do hair fall treatment accordingly. These factors involved nutritional deficiency, vitamin deficiency, Hormonal Imbalance or PCOS, Thyroid, Stress, Hard water, Severe Illness or any medicine reaction. Let's discuss one by one-
1. Nutritional deficiencies
Nutritional deficiencies as the name suggest refers to the lack of a balanced diet which causes severe illness and responsible for many health issues including hair fall. Iron, copper, zinc and proteins should be there in your diet. It advisable to take food which contains fibre, proteins, iron, and other important nutrients. Deficiency of vitamin D can be another cause of hair loss. Vitamin D also is known as essential vitamins for hair loss. To avoid this, make sure you are taking proper diet and nutrients that are needed for your body.
Must read:- Best Food that Prevent Hair fall
2. Hormonal Imbalance
Hormonal Imbalance is the next factor that is responsible for hair fall. After the age of 30, women can experience hormonal imbalance which can cause hair loss problem in women. This is usually caused by excessive dihydrotestosterone (DHT) conversion in the body. Even though estrogen is the main hormone that women produce. But testosterone and other androgens such as DHEA also occur in the female body after a certain age. As women reach a certain age, they may begin to convert these androgens to DHT which can cause excess hair fall.
3. Thyroid issues
If the thyroid gland, which is present at the front of the neck, produces excessive or an insufficient amount of the thyroid hormone then it is known as a thyroid issue. Here you need to consult a doctor and get treatment accordingly. Hair growth cycle may also change and hair fall can start due to this problem. However, if you do have a thyroid issue, you will notice other symptoms along with hair loss such as weight gain or loss, sensitivity to cold or heat, and changes in heart-rate and pulse rate, Blood pressure.
4. Birth Control Pills
Birth control pills can cause hair loss, Yes!! It is. The hormones in the pill that suppress ovulation can cause hair to become thin, especially in women with a genetic issue of hair loss. Sometimes, you notice hair loss occur when you stop taking the pill.
5. Stress
Extreme stress is another factor that can cause sudden hair loss which could last for several months. Beautiful and strong hair is loved by girls of all age. But hair fall is something which no one wants. How to stop hair fall is become a question in everybody's mind because of this stressful life. Try minimizing stress through exercise, meditation yoga and massages will reduce your chances of experiencing hair loss also Yoga will promote hair growth.
6. Hair-styling Products
Over-treated hair & Excess use of hair styling products can lead to hair loss due to the toxic chemicals present in dyes and styling products. Avoid using products that contain high chemical. It is advisable to stick to natural shampoos and dyes to prevent from hair fall. Let's discuss how to-control hair fall one by one-
How to Control Hair Fall-
1. Select Right Shampoo
Selection of right shampoo is extremely important to prevent from hair fall. Also, you need to wash your hair depending upon your scalp. For example, over washing hair with dry scalp can lead to hair fall and can damage hair, or not washing oily scalp thrice a week can lead to the same.
You need to make sure the shampoo is not loaded with harmful chemicals including sulfate, paraben and silicone, these chemicals are responsible for unusual breakage and hair fall. I suggest you buy this best-selling herbal hair fall control shampoo from Amazon. I have tried this personally, Have you?
2. Deep Conditioned your Hair
A good conditioner can work wonders for your hair. Mostly conditioner contains amino acids that help to repair damaged hair and also helps to keep them smooth and shiny. Some say it is not necessary to use a conditioner after every wash. But that's not true! In fact, Using a good conditioner can do deep conditioning your hair and make them look frizz-free and shiny for a long time. Must try this amazing conditioner for your hair-
3. Balanced Diet and Exercise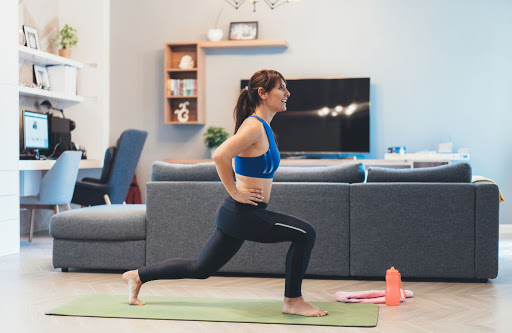 Balanced Diet is as important as air to breathe to live. You need to feed your hair all the right nutrients enrich with plenty of protein and iron. However, along with eating a balanced diet ensure you are doing exercise and Yoga side by side. Some yoga and meditation are really effective in reducing hair fall. Also, regular exercise can lead to a healthy mind and body.
4. Avoid Chemical Treatments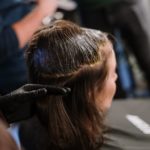 For the sake of beautiful and shiny hair, we undergo hair treatments like straightening, perming and colouring. which is definitely not a solution. Further, we suggest you avoid excess using blow dryers, curling rods, especially on wet hair. The heat from Iron, dryer and curler can lead to hair damage.
If you are in a hurry and really need to use a blow dry, then keep it on the lowest heat setting to avoid heat damage. Don't forget to use leave-in-conditioner, heat spray, serum and aloe vera gel of your choice while using any heat treatment. If you use any hair styling product, try this hair protection spray-
5. Regular Oiling
We often heard from our mothers or grandmothers to oil your hair regularly. As regular oiling improves blood circulation and nourishes the roots. Make sure to massage your tresses and ends once a week with oil that suits your scalp. You can try coconut oil, almond oil, olive oil, tea tree oil for your hair. Keeping oil overnight is more beneficial than putting it on before 2-3 hours of hair wash. Don't understand which oil should you use? Let me help you with this. Try this hair oil for a month and see the tremendous difference in your hair.
6. Don't use too many styling products
As told you earlier, over-heat and chemical can damage your hair and be the reason for hair fall. Using too many chemically loaded products on your hair could prove harmful in the long run, so better to avoid them or minimize the use. Try some homemade hair mask. Using any herbal hair mask twice or thrice a month can deep nourish your hair and make them more shiny and beautiful. I suggest you try this hair mask which I used it personally.
7. Avoid Hard-Water
Hard water is next reason for hair fall. Underground water or water which tds level is high is not appropriate for hair wash. As it can lead to unusual hair breakage and split ends. Try to use water which tds level is low or RO water to wash your hair. If you are facing hair fall problem and thinking how to control hair fall then change in water can help you. Try RO water for atleast 6-7 weeks to see the difference.
8. Take Biotin Supplements
There is no harm in taking biotin supplements as they promote hair growth and useful for skin also. Biotin supplements contain essential nutrients and vitamins for hair loss that are needed for the body. Biotin is a vitamin B that plays a key role in the body and is an important nutrient for the growth and maintenance of your healthy hair, glowing skin and strong nails. I suggest this biotin supplement for hair loss-
Tips To Control Hair Fall Naturally At Home
We looked through several grandmother's handbooks and have finally assorted a range of tips to control hair fall naturally at home. Look through the list and choose the one you are comfortable with and welcome hiny hair of your dreams.Let's discuss how to control hair fall naturally at home one by one.
Egg Mask
Using an egg mask might be trying for your nose but can be useful for your hair. Eggs are rich in Sulphur, phosphorous, selenium, iodine, zinc, and protein, which can be highly beneficial for your hair's good health. You can prepare the mask with the snap of a finger, in an easy step. You will need to separate an egg white and add a teaspoon of each honey and olive oil. Make the paste and apply it on your hair and keep it for precisely 20 minutes. You can rinse it off by using a shampoo.
Organic Coconut Oil With Curry Leaves
It sounds like a recipe for a South Indian dish and is also appetizing for your hair. Coconut oil has always been considered as the right product for long and thick hair. Thus, heat about 200ml of the oil and add 4 to 5 bunches of curry leaves. Let it cook for a while, and then let it cool down and store it in a jar. Use this mix twice a week for good results.
Green Tea
Green tea is right for your carbs also for your hair. This ingredient is rich in antioxidants that help in boosting hair growth and lead to less hair loss. Soak two teabags in a cup of hot water, respectively. Choose the number depending on your hair length. Massage your hair once the recipe is cool and wash it off with cold water after an hour.
Onion Juice
Another weird and mundane ingredient that has secrets up its sleeves. Dicing onions might make you cry, but the good it will do to your hair will compensate that pain. Onion juice is an excellent natural conditioner, and its regular use can help control hair fall. Cut, peel, and blend a piece of onion and make it a paste. You will not need to add extra water, but you can if you prefer it that way. Apply the pack from the roots of your hair and keep it on for about half an hour. Use a shower cap instead of a towel to keep it covered, as you can dispose of it after using it.
Aloe Vera
Aloe Vera is a jack of all trades; it has all properties that can benefit every beauty aspect. It is an effective remedy to boost hair growth and reduce hair loss. Thus, take a stalk of aloe vera and extract its pulp carefully. Apply the pulp on your scalp and keep it for about 45 minutes, before washing it with normal water. You can follow this routine several times a week to get the best results possible.
With home remedy tricks up your sleeves, you can surely gain the confidence to say, "sure, my life isn't perfect, but my hair is." We hope you can finally make every hair flip count, as you lose your worries of hair loss and learn how to control hair fall naturally at home.
Shiny and beautiful strong hair is still a wish for many girls who are suffering from hair fall. Here, I have covered the ways to control the hair fall. Hope you find it useful. If you have any suggestions for us o you want to add on something. Please share with us in the comment box below. If you like the article, please share it with your near and dear ones.
Take Care ❤
Also Read:-
Usage of Onion Juice For Hair Fall And Then Multani Mitti To Wash It
How to Get a Sound Sleep- 5 Food for Good sleep- Must Know